Career Transition Packages
We help both individuals and employers move forward when change happens in the workplace.
Change is unavoidable in the corporate world. Employees decide to move on, businesses restructure, positions dissolve, and as a result, new opportunities arise. Our tailored outplacement services are designed to help individuals move forward with their lives and succeed.
Here's how it works.
When you purchase a career transition package you will have instant access to our virtual resource modules, live chat, and online calendars to book an appointment with a coach at your convenience. Your coach will connect with you via email within one business day of purchase to schedule your initial appointment. Appointments are over the phone or via video conference. Your initial meeting will involve a thorough needs' assessment, change and job loss discussion, and the development of a tactical plan to support your job search through effective goal setting. Each tactical plan is customized to meet individual goals.
When purchasing any of our outplacement packages, you will receive the following:
Access to a Coach – via live chat, email, and phone during business hours

Resume and Cover Letter Development – the market is competitive; coaches help guide candidates and writers to develop strong resumes/cover letters

The development of an individualized job search plan
Comprehensive Electronic Career Transition Guide – all outplacement participants receive this comprehensive candidate take-away to assist with their career journey

12-months Access to Agilec LEARN – access to numerous online learning resources, tools, and workshops
In addition to the above, the following is included in each package:
Platinum package
Up to 12-months of Career Coaching

Interview Preparation

Strategic Networking

Career Exploration & Planning

Career Assessments

Financial Planning & Advice

Targeted Lead Acquisition

Job Negotiation
Gold package
Up to 6-months of Career Coaching

Interview Preparation

Strategic Networking

Career Exploration & Planning

Career Assessments
Silver package
Up to 3-months of Career Coaching

Interview Preparation
Bronze package
1-month of Career Coaching 
Career Transition Packages for Individuals Catalogue
Outplacement Services will help anyone experiencing career transition gain confidence. You'll develop focus about your future employment, your job search will be more efficient, and your interview skills will be taken to the next level. Select one of our pre-packaged programs or book an appointment to develop a custom package.
Platinum Package
12-months of Career Coaching including…
Gold Package
6-months of Career Coaching including…
Silver Package
3-months of Career Coaching including…
Bronze Package
1-month of Career Coaching including…
Customized Package
Book a consult with our Coach to discuss custom packages…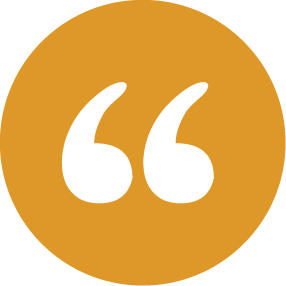 Why Choose Us?
"Over the past months, I have been working with Agilec. They have been very helpful in honing my Microsoft skills, setting up LinkedIn, and perfecting my resume and cover letter. They are always available for a chat about a job posting or some advise. My coach was very professional, friendly, and informed in the art of job searching, they talk to you as a friend, not a client, which is very comforting in a stressful time. Thank you for being there when we need help."
Unsure of which service is right for you?
Subscribe
Sign up to receive our emails containing the latest news and information.
By submitting this form, you give consent for Agilec to contact you through the email provided. Your email is safe with us. We will never sell or share your personal information to third parties. You may unsubscribe from our emails at any time.