Get training, build skills, and find work.

We offer employment services on behalf of the provincial government and assist job seekers and employers in navigating the various programs and services available.

This Employment Ontario ​service is funded in part by the Government of Canada and the Government of Ontario.
Employment Services
Whether you're looking for work, or you're looking for workers, we can help you access a number of employment programs and training services offered by the provincial government.
Supported Employment
We can help persons with disabilities secure meaningful and long-term employment. This service is available in the Belleville area.

Youth Programs
We help youth access various programs and services that will help them find work and gain valuable experience.
Canada Ontario Job Grant
This program provides employers with direct financial support to train new or existing staff.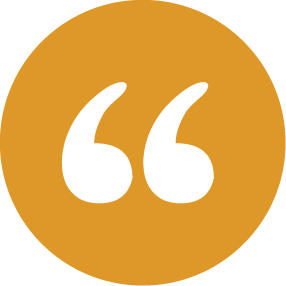 What people are saying about Agilec
"Thank you again for your time. You helped me more than you can imagine just by helping me recognize the skills I had to offer an employer and by helping me recognize my assets as a potential employee."
"It was a real pleasure to meet you today. I thank you so much for not only lending me your time, but for the great conversation, and making me feel so optimistic, in hopes of having a second chance. I feel confident that I found the right place, and therefore in the right hands, with your background and experience, as well as your ability to relate to and understand people so well."
"You have changed my life. I never thought it was possible to be accepted to Second Career. Covid has been so hard and when I came to you I had doubts about what I would be able achieve. You have always told me that it is my determination, my belief in myself and my personality and dedication to working towards my goals that allowed me to get here but without your support and knowing that I had someone in my corner, I wouldn't have been able to do this."
"I want to let you know that the people at Agilec are wonderful to work with. They go above and beyond to assist in your job search needs.They are encouraging and truly want to see you succeed. Thank you so much for all the encouragement and support."
"It's very stressful being out of work. Your team inspires hope. Thank you."
"A few months ago I asked you to find me a job and you found me a career. These people are by far the best employers I have had. I am so pleased and thankful for this company. I am also thankful for Agilec where you guys have always had my back and have always helped me whether I was an employer or employee."
"I joined Agilec after I lost my job and I wanted to try out services provided by Agilec. I received employment coaching which was extremely helpful and always available to answer any questions. Agilec helped me to update my resume and cover letter and this made a huge difference to applying for jobs. Also helped me to prepare for a job interview. I would highly recommend Agilec services."
"Thank you for going the extra mile for me! Please thank your team for me, The resume, cover letter skills were a must have as well as the virtual interview seminar training I had. Letting me use your facility, computers and photocopier were so beneficial. The telephone calls I had with My Employment coach kept my focused and on track."
"Every one of my Job Coaches were fantastic and the other staff help so much too when called upon. The Agilec team helped to support and guide me in all the aspects of job hunting and to learn so many things in seeking employment that I was not even aware of. Thanks Agilec!!"
"I can only begin to tell you how amazing you are at your profession! It is such an honor & pleasure to work with you and I have every confidence that with your guidance I will shine for potential employers. I have yet to send out a resume and cover letter that we have worked on together that has not lead to a call back and interview."
Subscribe
Sign up to receive our emails containing the latest news and information.
By submitting this form, you give consent for Agilec to contact you through the email provided. Your email is safe with us. We will never sell or share your personal information to third parties. You may unsubscribe from our emails at any time.