Change is all around us, and the workplace is no exception. When it comes to change, we have a choice; resist it and lag behind or be agile and thrive. For more than 30 years, we've been adapting our services to keep ahead of the ever-evolving needs of the individuals and organizations we serve.
Change is a good thing.
If you're experiencing change or needing change, in your professional life or within your organization, we can help you embrace it with agility and optimism. We are here to help you reach your potential.
Professional Services
Customized assistance to individuals and organizations.
We use a fast, sustainable, empathy-centred approach to help you and your organization develop its potential.
Redefining Change
Terminations and layoffs can provide opportunities for employers and individuals to make positive changes. We provide Outplacement Services so that all those affected can quickly and confidently move forward.
Training That Resonates
Develop your leadership skills, build a stronger team, expand your own professional development… no matter what type of Corporate Training you need, we deliver with scheduled and customizable sessions.
See our complete list of Professional Services
Vocational Rehabilitation
Innovating best practices since 1985.
We include everyone involved during each step of the return-to-work process leading to fast and durable solutions.
Stay-at-Work and Return-to-Work Services
Our expertise in Disability Management can complement your existing in-house programs or assist you with start-to-finish services.
Voc Rehab Experts Since 1985
Our experienced team provides a range of Vocational Rehabilitation services for individuals, employers, insurers, and lawyers, including assessments, work hardening, and more.
See our complete list of Vocational Rehabilitation Services
Government Services
Free services and programs on behalf of the government.
We act as a liaison between job seekers, employers, and the valuable services offered by the provincial and federal governments.
Your Job is Out There
We'll help you find it. We assist job seekers to reach their employment goals through various Employment Ontario programs and services.
Training Grant for Employers
Get direct financial support to meet your workforce development needs with the Canada Ontario Job Grant (COJG).
See our complete list of Government Services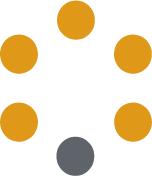 You receive what you need when you need it. Our customized and packaged solutions offer a fast and sustainable approach that helps you adapt to change, move forward, and succeed.
Subscribe
Sign up to receive our emails containing the latest news and information.
By submitting this form, you give consent for Agilec to contact you through the email provided. Your email is safe with us. We will never sell or share your personal information to third parties. You may unsubscribe from our emails at any time.