Shift happens.
Change is unavoidable in the corporate world. Employees decide to move on, businesses restructure, positions dissolve, and, as a result new opportunities arise.
We help both individuals and employers move forward when change happens in the workplace.
Our clients find employment faster than the national average.
Reduce the stress and emotional impact that surround job change by calling on our team of qualified professionals. We offer outplacement assistance and coaching to employers, job search assistance to departing employees, and support for remaining staff.
With Outplacement Services in place, departing employees find work more quickly while remaining employees feel more at ease. This allows those impacted to adapt to the change, move forward, and succeed.
Our Outplacement Services
With 19 locations throughout Ontario, we can provide services in-person at our offices or come to you on-site. We can also meet with you remotely over the phone and online – whatever works best for you. Our locations are fully accessible and feature boardrooms and office spaces for one-on-one meetings.
Services for Individuals
Outplacement Services will help anyone experiencing career transition gain confidence. You'll have more focus about your future employment, your job search will be more efficient, and your interview skills will be taken to the next level.
Our Outplacement Services for individuals include:
Determining your employment needs and objectives
Career review/analysis
Marketing your skills to employers
Job search assistance
Researching options
Networking opportunities
Services for Employers
Employee departure, when handled properly, is an excellent opportunity to build your brand.
To ensure all parties affected, including remaining staff, are able to move forward, we offer support to your organization throughout the entire process. We can take care of everything from pre-planning all the way through to post-implementation.
Our Outplacement Services for employers include:
Onsite termination assistance – organizing and planning notification meetings with support delivering the news
Human resource/employer support for termination – planning effective communication with remaining staff
Employee support during termination – guidance with options and introduction of Career Transition Services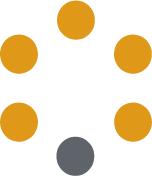 Service Packages
Click here to view our Outplacement Service packages.
We also offer customizable solutions.
What people are saying about Agilec
"It really was the best decision for me in using the services at Agilec. The staff were fantastic and really have your best interest at heart. I would highly recommend them to anyone. Thank you very much!!"
You might also be interested in…
Get the tools you need to stand out from other job seekers, refine your career goals, and market yourself to reach your targets.
These services for employers include return-to-work programs, assessments for job modification, and on-site job coaching.
We've developed a number of resources to assist you in your job search. From preparation through to follow-up, we're here to help.
Subscribe
Sign up to receive our emails containing the latest news and information.
By submitting this form, you give consent for Agilec to contact you through the email provided. Your email is safe with us. We will never sell or share your personal information to third parties. You may unsubscribe from our emails at any time.