Redefining change.
Change is unavoidable in the corporate world. Employees decide to move on, businesses restructure, positions dissolve, and, as a result new opportunities arise.
We help both individuals and employers move forward when change happens in the workplace.
Our participants find employment faster than the national average.
Reduce the stress and emotional impact that surround job change by calling on our team of qualified professionals. We offer outplacement assistance and coaching to employers, career transition services to departing employees, and support for remaining staff.
With Outplacement Services in place, departing employees find work more quickly while remaining employees feel more at ease. This allows those impacted to adapt to the change, move forward, and succeed.
Agilec understands the importance for individuals to regain control and identity so we have created flexibility in our packages to meet participants where they are with their needs.
With 21 locations throughout Ontario, we can provide services in-person at our offices or come to you on-site. We can also meet with you remotely over the phone and online – whatever works best for you. Our locations are fully accessible and feature boardrooms and office spaces for one-on-one meetings.
Platinum
Support Time

10-12 months

All Choices*
Gold
Support Time:

6-9 months

8 Choices*
Silver
Support Time

2-5 months

5 Choices*
Bronze
Support Time

1-3 months

3 Choices*
The following items are important to career transitions and are included in all packages:
First Day Meeting – a needs assessment; discuss change and job loss
Career Transition Guide – a comprehensive take-away
Resume and Cover Letter – customized job search tool
Virtual Resources – instant access to numerous resources, tools, and workshops from any device
Job Search Goal Setting – structured decision making and a plan implementation
Customized Job Coaching Sessions – one-on-one individualized meetings
Access to a Virtual Coach – via live chat, email, and phone during business hours
*Choices
Labour Market Research/Information
Career Assessments
Transferable Skills Analysis
Job Search Strategies/Techniques
Working with Recruiters
LinkedIn – Development and Job Search
Hidden Job Market – Networking
Targeted Lead Acquisition
Interview Preparation/Practice
Understanding your Value – Negotiations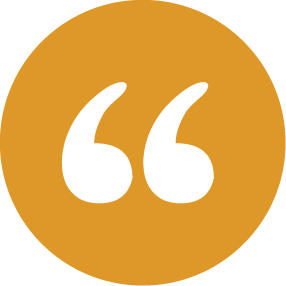 What people are saying about Agilec
"Thanks again for the call the other day. You always seem to lift my spirits. It's been hard dealing with my job loss and I really hope I can find something that I like even better :). I'm confident you'll help me get there."
You might also be interested in…
Get the tools you need to stand out from other job seekers, refine your career goals, and market yourself to reach your targets.
These services for employers include return-to-work programs, assessments for job modification, and on-site job coaching.
Take an eLearning course, download helpful documents, find links to essential services – everything you need is right here at your fingertips.
Subscribe
Sign up to receive our emails containing the latest news and information.
By submitting this form, you give consent for Agilec to contact you through the email provided. Your email is safe with us. We will never sell or share your personal information to third parties. You may unsubscribe from our emails at any time.