Secure exam space for students.
All of our locations throughout Ontario provide exam invigilation services for students.
Each location is accessible in accordance with AODA.
Quiet, active observation for your exam.
Our invigilator will monitor and ensure the exam is carried out in accordance with the rules set out by the training institution.
For a copy of the checklists that our invigilators follow, please email us.
Book Now
If you book an exam and we are unable to deliver the service due to the COVID-19 pandemic, we will refund your purchase.
If you require additional assistance prior to booking the exam, please email us or call 1-800-361-4642 x2018.
| | | | |
| --- | --- | --- | --- |
| | Exam Invigilation | $40.00 – $75.00 | |
Please Note:
Email exam documents or forms here with subject line: Exam Document
If there are multiple bookings for same location and time, exam invigilation/proctor services may be delivered in a large boardroom. Groups will not exceed 10 students in a room.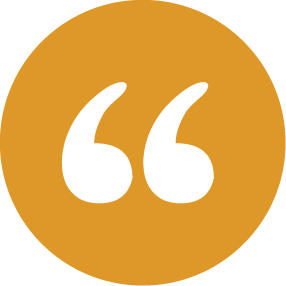 What people are saying about Agilec
"Nice, warm and quiet room. Nice internet access. It was a very good experience and I will book Agilec again. Thanks!"
"Very easy to book a time and a good quiet space is provided."
"Thanks to you and your team for your help getting us through this strange year!"
"Wonderful experience, staff and location. Thank you for always being welcoming and kind."
"I have been writing my exams for distance education here for 2+ years and am now bridging over to complete my university degree. I have always had an amazing experience with Agilec and will continue to recommend and write my exams here. Thank you so much!"
"Agilec is close to home. It's a quiet environment for me to complete my exams and they always ensures I have everything I need to be successful. Thanks again!"
"Very well organized, professional and provided excellent service. Thank you for such a positive experience!"
"The experience has been excellent overall. Everyone that I spoke with was knowledgeable, quick to respond, and very upbeat. I will definitely be booking future exams here! Thank you for a great experience."
"Was understanding, helpful and kind. They made me feel more comfortable in the nerve wracking and stressful process of writing exams!"
"Thank you for letting me write my exams here! I'll recommend this place to anyone."
You might also be interested in…
Get the tools you need to stand out from other job seekers, refine your career goals, and market yourself to reach your targets.
Our team provides a range of services for individuals, employers, insurers, and lawyers, including assessments, work hardening, and more.
Whether you're looking for work, or you're looking for workers, we can help you access a number of employment programs and training services offered by the provincial government.
Subscribe
Sign up to receive our emails containing the latest news and information.
By submitting this form, you give consent for Agilec to contact you through the email provided. Your email is safe with us. We will never sell or share your personal information to third parties. You may unsubscribe from our emails at any time.