Who We Are
(and why we do what we do)
We measure our success as an organization by the successes of the businesses and individuals we have served for over 35 years. The very human way in which we operate is driven by who we are at our core. It is in our DNA, and embedded in our mission, values, and company culture.
Our Mission
is to help people and organizations develop their potential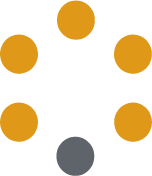 Each of the dots in our logo represents one of our six values that forms the foundation—the very core—of our company. Everything we do is guided by these values. From the way we work with you to the way we give back to the community, our internal culture is one with heart and purpose.
Person Centred
We treat all people with respect, dignity, and empathy because we believe in the fundamental value of each individual.
Inclusiveness
We help people contribute their very best by communicating openly with them and providing them with access to information.
Empowering
We give people the resources and the environment they need to gain knowledge and make well-informed career decisions.
Team
We support and care for one another. All team members understand their responsibility to influence the team as a whole.
Excellence
We aim to exceed expectations and to strive to be the very best we can be. We can always improve, so we continue to work harder.
Integrity
We follow through with our commitments. Our interactions are truthful, sincere, consistent, and ethical.
As an Excellence Canada certified company, we are committed to quality, diversity, privacy, and continuous improvement.
We adhere to the Vocational Rehabilitation Association of Canada Code of Ethics.
Our People
Making positive changes in the lives of the people and businesses we serve is what drives us as a united team full of diverse, energetic, and invested professionals.
Your success matters to us!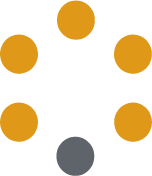 Customer Service Charter
We are committed to outstanding customer service. This is our promise to you.
Accessibility
Our core commitment is to provide excellent service to all people, including persons with disabilities, by minimizing and removing barriers to ensure our services are fully accessible.
Privacy Policy
We respect the privacy of our customers and are committed to collecting, using, and disclosing personal information responsibly.
Interested in joining the Agilec team?
Let's Stay in Touch
Join our mailing list and receive the latest communication from us.
I'm an Individual
I'm an Employer