Career Transition Services
The tools you need to get the job won.

Resume writing is an overwhelming and time-consuming process. Our Certified Resume Strategists will happily take that task off your plate. And our resumes get results – according to customer feedback, 100% of the resumes we've written have landed interviews!
Here's how it works.
The following is what you can expect when you employ our resume writing services. The process will be completed in 3-5 days. The final product will be sent to you via email in both Word and PDF formats.
Our Resume Packages
No matter where in the world you're located, we can work with you, remotely, to conduct an analysis of your work experience, qualifications, education, skills, and strengths. We will take that information as it relates to your career goals, and draft a winning resume to get you in the interview chair.
Student – We'll help you go from school to work
We understand the challenges you'll face when entering a new industry with limited experience in your field. Let us help by creating a professional resume to display your individual skills while building your personal brand.
Enhancement (Formatting Only)
$50.00 + HST
---
Complete Development
$95.00 + HST
---
Resume and Cover Letter
$150.00 + HST
---
Resume, Cover Letter, and LinkedIn Profile
$250.00 + HST
Entry level – We'll package your experience for the current job market
Employers are looking for the best possible candidates in today's competitive job market. You need a professional resume that will make you stand out from all the other job seekers vying for the best positions. We'll present you in the best way possible.
Enhancement (Format Only)
$100.00 + HST
---
Complete Development
$150.00 + HST
---
Resume and Cover Letter
$200.00 + HST
Professional level – We'll set you apart from the rest
You need to stand out. It's that simple. We understand the current job market and how difficult it can be to get noticed. Your resume must sell you and your experience to the employers you're interested in working for. With our help, your resume will land at the top of the stack.
Enhancement (Format Only)
$100.00 + HST
---
Complete Development
$200.00 + HST
---
Resume and Cover Letter
$250.00 + HST
Executive level – Saving you time, money, and effort
Executive level positions come with high demands. Time is a valuable commodity to you, so let us take the burden of writing a resume off your shoulders. Our professional staff will present your skills and experience in the best possible light.
Enhancement (Format Only)
$100.00 + HST
---
Complete Development
$250.00 + HST
---
Resume and Cover Letter
$300.00 + HST
Additional Services and Tools
From cover letter assistance to interview prep, we offer a suite of professional services for job seekers that go beyond the resume.
Resume Critique
When you're looking for work, your resume and cover letter are the strongest marketing pieces you have in your arsenal. Are these key sales pieces working for you?
What people are saying about Agilec
"Thank you soooo much for all your help. You've been great to deal with and I'll definitely refer the company."
You might also be interested in…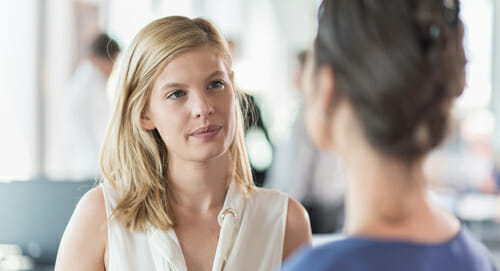 Our tailored outplacement services are designed to help individuals come to terms with job change and move forward with their lives.
Our team provides a range of services for individuals, employers, insurers, and lawyers, including assessments, work hardening, and more.
Whether you're looking for work, or you're looking for workers, we can help you access a number of employment programs and training services offered by the provincial government.
Subscribe
Sign up to receive our emails containing the latest news and information.
By submitting this form, you give consent for Agilec to contact you through the email provided. Your email is safe with us. We will never sell or share your personal information to third parties. You may unsubscribe from our emails at any time.