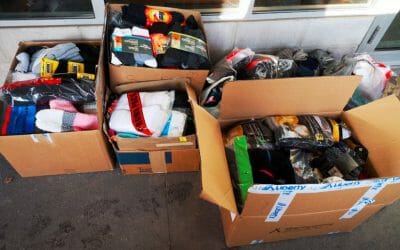 This December, the Agilec Fergus office ran a sock drive for the Centre Wellington Food Bank. After raising 292 pairs of socks last year, the team set out with a goal of 300 to collect this year. The response from the community was outstanding. Numerous people came...
Subscribe
Sign up to receive our emails containing the latest news and information.
By submitting this form, you give consent for Agilec to contact you through the email provided. Your email is safe with us. We will never sell or share your personal information to third parties. You may unsubscribe from our emails at any time.