The Sacred Gift Half-Day Workshop
Join Amanda Dale and Elder Strength of Bear Waters Gathering to develop a deeper understanding of Indigenous world views and engage you in mind, body, spirit, and emotion.
Agilec Bracebridge Office
September 17, 2019  |  9:30 a.m. to 12:30 p.m.
Experience the connection we have to each other while developing a greater awareness of your role in the reconciliation process. Begin to raise your competency skill level in order to work with Indigenous peoples respectfully.
You will learn about:
✅ Traditional Greetings: Exploring identity
✅ The Circle: Learn how to use the Circle today at work, in outreach, and at home and participate in a Talking Circle
✅ Elder Protocols: Learn to identify an Elder and how to interact with them respectfully
✅ Acknowledgments: Learn why acknowledgements are increasingly being rejected by Indigenous communities and how to navigate best practices
✅ Traditional Names: Elder Strength shares his story
✅ Smudge Ceremony: Meaning and uses participation in smudge is (optional)
The Sacred Gift curriculum is meant to provide a foundation of lifelong learning using local Indigenous teachings. It will guide you on the pathway toward Indigenous cultural awareness, competency, and engagement while working with Indigenous individuals and communities across Turtle Island also known as Canada.
September 17, 2019 • 9:30 a.m. to 12:30 p.m.
191 Wellington Street, Unit 11, Bracebridge, Ontario
Looking for more information? Email us today!
"BWG and Agilec recognize the attempted erasure, relocation, and destruction of traditional, Indigenous territories.  We acknowledge the teachings will be held on the traditional settlements and territories of the Anishinaabeg (Ojibwe, Odawa, Potawatomi), first peoples of the Three Fires Confederacy, The Haudenosaunee  (Mohawk, Oneida, Onondaga, Cayuga, and Seneca- later the Tuscarora nation), first peoples of the Haudenosaunee Confederacy and Wendat (Bear, Deer, Rock, and Cord), and first peoples of the Huron Confederacy."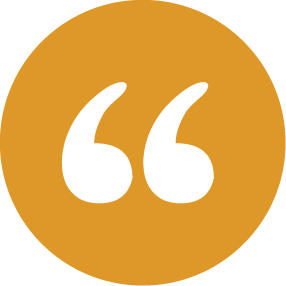 What people are saying about Agilec
"Because the presenters came from this place of authenticity it was easy to hear, absorb, learn, and experience all that they had to share."
"This was one of the most impactful training sessions I have ever been part of."
"The best part of the training is that it gave me a base of knowledge that makes me feel more comfortable – less afraid to say or do the wrong thing. I am so thankful."
"The impact of the training is an understanding that reconciliation is about healing and about actual real people not theory. They do that very, very well."
"Loved every minute of it, and you never lost me! I usually get distracted during training, but you held my attention the entire time."
"I really liked how the information was facilitated; I am a person who learns from examples so the stories really helped to paint the picture for me."
"It was very impactful and delivered from a place of love, peace, and a true desire for reconciliation."
"I really enjoyed learning about Indigenous peoples and the history and current Canada that Indigenous peoples live in today. I learned more in one day than I have in my lifetime."
"They are amazing and you won't regret the training. I have taken their trainings in the past and loved them."
"I really appreciated the stories, the personal examples, and how 'real' you were. It ensured it ' hit the heart', and made it real for us, and by doing so, very impactful."
Subscribe
Sign up to receive our emails containing the latest news and information.
By submitting this form, you give consent for Agilec to contact you through the email provided. Your email is safe with us. We will never sell or share your personal information to third parties. You may unsubscribe from our emails at any time.