We connect people looking for work with employers looking for workers.
We offer employment services on behalf of the provincial and federal government and assist job seekers and employers to navigate the programs and services available.
Job Seekers
We are here to help you find meaningful and long-term employment.
Your job is out there, we'll help you find it.
Employers
We are here to help you access a range of free employment programs and find the right people to support you and grow your business.
We can help!
Agilec has over 35,000 connections to employers in Ontario! We can help you connect to employers who are hiring.
Interview Preparation and Practice
We can help!
We can help you feel more at ease and more prepared for your next interview.
We can help!
Free access to computers, Internet, telephone, fax, photocopier, workshops, and more to support your job search.
We can help!
Through skill development, coaching, and mentoring on the job, we can help you stay in a job.
We can help!
Are you unsure of where you fit in the labour market? We can help you find your career path.
We can help!
We can help you explore education and training options connected to your career goal.
Personalized Job Search Tools and Support
We can help!
We can help with resumes, cover letters, job search plans, and accessing the hidden job market.
We can help!
Funded by Employment Ontario, eligible participants may receive financial supports.
Since 2019, over 41,000 people have come through our doors.
Services Based On Your Needs
We can help!
Our services are designed to meet your needs.
We can help!
Book one of our private offices to conduct interviews.
We can help!
We provide candidate referrals and screening support.
Resources to Support Your Business
We can help!
Information and resources to help you navigate and grow your business.
We can help!
Use our meeting space to host your hiring events.
Financial Incentives and Grants
We can help!
Financial incentives may be available to employers who hire and provide on-the-job training to eligible candidates.
Job Promotion and Advertising
We can help!
Post jobs in our office, on our website and social media, or through our partners.
We can help!
Our services are designed to help you retain employees.

This Employment Ontario ​service is funded in part by the Government of Canada and the Government of Ontario.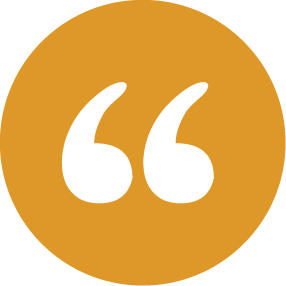 What people are saying about Agilec
"The staff were very accommodating in completing documents and finding workers that fit our business model, They have effectively managed our concerns quickly. This is a win-win for all involved. Thank you Agilec"
"I joined Agilec after I lost my job and I wanted to try out services provided by Agilec. I received employment coaching which was extremely helpful and always available to answer any questions. Agilec helped me to update my resume and cover letter and this made a huge difference to applying for jobs. Also helped me to prepare for a job interview. I would highly recommend Agilec services."
"You have changed my life. I never thought it was possible to be accepted to Second Career. Covid has been so hard and when I came to you I had doubts about what I would be able achieve. You have always told me that it is my determination, my belief in myself and my personality and dedication to working towards my goals that allowed me to get here but without your support and knowing that I had someone in my corner, I wouldn't have been able to do this."
"It's very stressful being out of work. Your team inspires hope. Thank you."
"Thanks again so much for your help in assisting, encouraging me in this difficult employment climate. I couldn't have done it without the Agilec Team support."
"Thank you for going the extra mile for me! Please thank your team for me, The resume, cover letter skills were a must have as well as the virtual interview seminar training I had. Letting me use your facility, computers and photocopier were so beneficial. The telephone calls I had with My Employment coach kept my focused and on track."
"Thank you for all of your help! You've been so great with me through all this! I could not have gotten so much of what I have now if not for you and your resources and your support!!!"
"I can only begin to tell you how amazing you are at your profession! It is such an honor & pleasure to work with you and I have every confidence that with your guidance I will shine for potential employers. I have yet to send out a resume and cover letter that we have worked on together that has not lead to a call back and interview."
"Your words gave me much needed encouragement, which built my confidence...confidence which helped me navigate the interviews leading me to being hired!"
"Thank you again for your time. You helped me more than you can imagine just by helping me recognize the skills I had to offer an employer and by helping me recognize my assets as a potential employee."
You might also be interested in…
Free local job search workshops and events that help individuals prepare for employment that is right for them.
Take an eLearning course, download helpful documents, find links to essential services – everything you need is right here at your fingertips.
Subscribe
Sign up to receive our emails containing the latest news and information.
By submitting this form, you give consent for Agilec to contact you through the email provided. Your email is safe with us. We will never sell or share your personal information to third parties. You may unsubscribe from our emails at any time.