Canada Ontario Job Grant (COJG)
Reach your business potential faster by saving thousands of dollars on staff training.

The Canada Ontario Job Grant (COJG) is an employer-driven initiative that offers financial support for employers to offset the cost of training new hires or current employees.

This Employment Ontario ​service is funded in part by the Government of Canada and the Government of Ontario.
A Shared Investment
The Canada Ontario Job Grant will provide you with direct financial support to train new or existing staff. You simply select the individuals you want trained and the training that meets your workforce development needs.
The cost of the training is shared between the employer (1/2) and the Government (1/2), up to a total of $10,000 per trainee. Additional financial support is available to employers with 100 or fewer employees, ratio is employer (1/6) and the Government (5/6).  Those training a new hire may receive up to 100% and up to $15,000. Some conditions apply.
Want to learn more about COJG?
Follow this link for employer questions and answers.
How To Apply

If you're interested in applying for a Canada Ontario Job Grant and need assistance, we can help!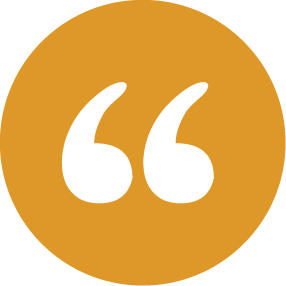 What people are saying about Agilec
"Our employees received the proper training that they needed to move forward within our company and we will mutually benefit for as long as they choose to remain with us."
"Our experiences with Agilec have always been remarkable. In this instance your support working through the paperwork was definitely required."
"Agilec was a great partner to work with and guided me through the grant process and application completion with ease."
"Great, professional service. Our company will definitely work with the Agilec team again."
"I just wanted to thank you for being just so amazing. You have sincerely helped us grow our business and helped provide us with stable employees with the right skills."
"Dealing with the Agilec team was very easy and their support was vital to our company being able to provide sales training to our staff. I would recommend them to any company and will definitely look to their support in the future."
"The experience with Agilec was outstanding. Very good to work with and our business really appreciated the support to developing our team's capability."
"The entire process was very smooth and the representatives we dealt with at Agilec were pleasant and responsive to any questions and/or concerns. I would absolutely recommend."
"Everyone was very helpful and courteous in answering any questions we had and getting us signed up for the program. Thank you very much."
"As a small business the assistance made a big difference towards being able to provide training to our staff. We observed a significant improvement in productivity and quality after the training."
You might also be interested in…
From executive training to team development to individualized options, we have a menu of deliveries to help you be successful.
Whether you're looking for work, or you're looking for workers, we can help you access a number of employment programs and training services offered by the provincial government.
Subscribe
Sign up to receive our emails containing the latest news and information.
By submitting this form, you give consent for Agilec to contact you through the email provided. Your email is safe with us. We will never sell or share your personal information to third parties. You may unsubscribe from our emails at any time.