We help youth gain valuable work experience.
If you are a young person or student looking for work, we can help you achieve your goal through various specialized youth programs delivered on behalf of Employment Ontario.

This Employment Ontario ​service is funded in part by the Government of Canada and the Government of Ontario.
We connect people looking for work with employers looking for workers.

The programs we provide can help you gain experience, build skills, and find a job. We offer employment services on behalf of the provincial and federal government and assist job seekers and employers in navigating the various programs and services available.
All of our Government Services are free of charge.
Services for Job Seekers
Your job is out there. We'll help you find it.
With our help, you can reach your employment goals. Our services include:
Assisting with career decision making
Obtaining labour market information and resources
Creating realistic, individualized action plans
Developing resumes, cover letters, and social media presence
Connecting to employers – job matching support
Preparing and practicing for interviews
Accessing training and education
Support for advancement and retention
Other financial supports
Youth Job Connection
This program helps youth to develop essential workplace skills, develop job search tools and learn strategies, and build a plan towards a career.
Services offered include:
Paid pre-employment training
Job matching and paid job placements
Hiring incentives for employers
Mentorship services
Other financial supports
The Youth Job Connection program is available in our Fergus and Mount Forest locations. Call 519-787-9333 to find out more.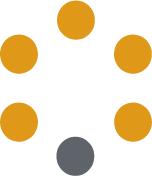 Job Board
Visit our job board to view available positions from various employers and industries.
What people are saying about Agilec
"Your words gave me much needed encouragement, which built my confidence...confidence which helped me navigate the interviews leading me to being hired!"
"Thank you again for your time. You helped me more than you can imagine just by helping me recognize the skills I had to offer an employer and by helping me recognize my assets as a potential employee."
"We are very happy with the level of service and professionalism and are very satisfied with the performance of the candidates that were referred to us by Agilec."
"I want to let you know that the people at Agilec are wonderful to work with. They go above and beyond to assist in your job search needs.They are encouraging and truly want to see you succeed. Thank you so much for all the encouragement and support."
"I joined Agilec after I lost my job and I wanted to try out services provided by Agilec. I received employment coaching which was extremely helpful and always available to answer any questions. Agilec helped me to update my resume and cover letter and this made a huge difference to applying for jobs. Also helped me to prepare for a job interview. I would highly recommend Agilec services."
"Thanks again so much for your help in assisting, encouraging me in this difficult employment climate. I couldn't have done it without the Agilec Team support."
"The staff were very accommodating in completing documents and finding workers that fit our business model, They have effectively managed our concerns quickly. This is a win-win for all involved. Thank you Agilec"
"After a break of 5 years in my career and moving cities, I started to look for jobs and soon realized I needed help and thats how I met my Agilec Employment Coach. And since she has guided me with my job search. Within a couple of weeks I landed my first opportunity. Thank you so much for all your efforts and guidance."
"My goal was to improve my resume and cover letter and learn how to correctly structure and answer questions in interviews...I was able to land a job. I gained confidence in the job hunting process and evolved my skills. I'm now able to structure answers to interview questions correctly, learnt how to follow up on applications and recognize keywords in job postings. My Employment coach was fantastic and optimistic, always encouraging me and keeping me on my toes. Overall fantastic experience and great results every step of the way!"
"You have changed my life. I never thought it was possible to be accepted to Second Career. Covid has been so hard and when I came to you I had doubts about what I would be able achieve. You have always told me that it is my determination, my belief in myself and my personality and dedication to working towards my goals that allowed me to get here but without your support and knowing that I had someone in my corner, I wouldn't have been able to do this."
You might also be interested in…
Get the tools you need to stand out from other job seekers, refine your career goals, and market yourself to reach your targets.
Take an eLearning course, download helpful documents, find links to essential services – everything you need is right here at your fingertips.
Subscribe
Sign up to receive our emails containing the latest news and information.
By submitting this form, you give consent for Agilec to contact you through the email provided. Your email is safe with us. We will never sell or share your personal information to third parties. You may unsubscribe from our emails at any time.