Supported Employment Program
Experience the Enrichment Centre for Mental Health and Agilec Difference
Are you struggling to find a meaningful job? Is your disability creating a barrier? Let us help! We have over 30 years of experience supporting individuals. Meaningful employment is out there and we can help you find it!
We are here to provide support to help you achieve your employment goals!
We offer a one-stop, no-cost employment service that includes:
A safe, open-minded environment to explore your goals and needs
Customized support to achieve your employment goals
Job readiness training
Job matching and employment placement opportunities
On the job coaching to help you maintain employment
You are eligible for employment support services if you are:
A resident of Ontario
Eligible to work in Canada
Self-identify as a person with a disability (which can include addictions and/or mental health disabilities)
Currently unemployed OR in non-competitive employment (employment that pays below minimum wage), and not in school full-time
Living in the "catchment area composed of Prince Edward County or the southern portion of Hastings County below the village of Tweed."
You can count on having a team of dedicated practitioners in your corner
– Working Together, Working for You –

This Employment Ontario ​service is funded in part by the Government of Canada and the Government of Ontario.
Contact us to set up an appointment and find out how we can help you succeed.
(613) 779-0494 or (613) 969-8874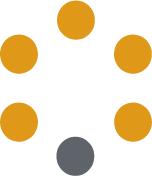 Job Board
Visit our job board to view available positions from various employers and industries.
Subscribe
Sign up to receive our emails containing the latest news and information.
By submitting this form, you give consent for Agilec to contact you through the email provided. Your email is safe with us. We will never sell or share your personal information to third parties. You may unsubscribe from our emails at any time.