Youth Employment Skills Strategy (YESS)
Designed to help youth navigate through the labour market and successfully transition into sustainable employment. These objectives are key in supporting the needs of youth – especially youth facing barriers – to develop skills, knowledge, and networks through education, skills development, and meaningful work experience.

Eligibility

YOUTH
• Between the ages of 15 & 30
• Canadian citizen, permanent resident, or person granted refugee status
• Legally entitled to work in Canada
• Not currently employed
• Not in school
EMPLOYER
• Registered private sector employer or organization
• Have an existing vacant position
• Offer a relevant work experience for 26 weeks
​
Flexible employment services and enhanced supports for youth and employers.
As a youth, this program will help advance your career through work experience and skills development. As an employer, this is an opportunity to hire a youth with assistance and a wage subsidy.
All of our Government Services are free of charge.
Services for Job Seekers
One-on-one assistance to support your needs to find your way to employment
Skills and training workshops
Paid work experience to gain on-the-job experience
Services for Employers
Assistance in the selection of a youth who hasn't yet transitioned into employment
Wage subsidy to support a 26-week work experience
Ongoing support for both the employer and youth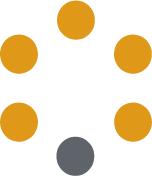 Ajax   |   Barrie   |   Bracebridge   |   Burks Falls   |   Fergus   |   Hamilton   |   Innisfil   |   Kitchener   |   Minden   |   Mount Forest   |   Orillia   |   Ottawa
What people are saying about Agilec
"My job has been going really well! I don't really have any concerns to be honest. I've been learning a lot and it has been great so far. Thank you,"
"The job is going good getting lots of experience. Thank you very much.'
"I find everything is going great, I am learning a lot when it comes to the process of Audits and Reviews. I was able to experience going to a client's for an audit last month, and will be doing so again in August."
"My employment is going great! I am learning a lot and there are lots of people who are able to help assist me when I need help. I work doing a variety of tasks all of which are important and related to what I want to do in my career."
"Thanks for reaching out to me everything is going amazing I'm learning so much everyday!"
You might also be interested in…
Get the tools you need to stand out from other job seekers, refine your career goals, and market yourself to reach your targets.
Take an eLearning course, download helpful documents, find links to essential services – everything you need is right here at your fingertips.
Subscribe
Sign up to receive our emails containing the latest news and information.
By submitting this form, you give consent for Agilec to contact you through the email provided. Your email is safe with us. We will never sell or share your personal information to third parties. You may unsubscribe from our emails at any time.