Kanó:ron Koniá:wi
The Sacred Gift
Indigenous Cultural Safety and Anti-Racism Training
Access on mobile and desktop

Certification and logo for website
Peer and Elder reviewed content
The Sacred Gift is a socially conscious e-learning program that was developed in partnership with Bear Waters Gathering, a 100% Indigenous organization. This training is rooted in a deep understanding of Indigenous epistemology and offers a strong foundation of Indigenous knowledge developed by a gathering of culturally responsible, grassroots individuals.
This training gives learners an opportunity to choose a path that leads to the awareness and competency needed to safely, respectfully, and confidently engage with members of Indigenous communities.
Program Material:
There are three levels to this certificate program, which are delivered in an e-learning format. Also included are Talking Circles where learners can participate in discussion led by Indigenous Facilitators, providing an opportunity to ask questions and reflect on the content from the course. Upon completion, participants will receive a certificate and pin.
Learn more about each level by mousing over the cards below:
To establish a foundational understanding
Truth and Reconciliation –
Welcoming Circle
Indigenous Languages and Respectful Terminology
Diversity and Pluralism: Pan-Indigenous Explored
Indigi-story: Savage and Uncivilized, Decolonizing our "Shared History"
Includes 8 hours of online study
To build on knowledge and concepts
Re-empowering Ourselves and Creating Balance – Foundations for Indigenous and Canadian Healing
Stereotypes and Misconceptions: "Exploring Our Good Mind"
Indigenous Movements and Current Issues
Mother Earth's Lands and Nations
Includes 8 hours of online study
Put into practice the skills you developed
Treaties and Fiduciary Duty
The Indian Act: Abolish, Change, or Keep?
Engagement and Protocols
ABCs: Action to Ally, Building Bridges and Creating Community
Reconciliation: "Sken:nen" – More Than Just Peace
Includes 8 hours of online study
Bear Waters Gathering donates a portion of all proceeds from this training to language and cultural revitalization.
Meet Your Course Content Creators
Elder Strength Of Two Buffalo, Kanien'keha'ka Six Nations of the Grand River
Elder Strength Dale is Kanien'keha'ka (Mohawk) from Six Nations of the Grand River and the co-founder of Bear Waters Gathering. For the past 37 years Elder Strength has had the opportunity to learn from an extremely diverse community of elders such as the Haudenosaunee, Anishinaabeg, Cree, Lakota and Inuit spanning across both Canada and the United States. He has attended, participated in, and conducted many ceremonial gatherings and apprenticed with respected elders since his childhood. He has a formal education in the field of Social Services, graduated from the Bachelor of Ed in Aboriginal Adult Education at Brock University, completed the Men's Indigenous Social Work Program from Muncey Healing Lodge and Addictions Counselling Certification through Polytechnic Institute Six Nations.
Amanda Dale, L'nu (Mi'kmaq) Restigouche Qc and Six Nations of the Grand River
Amanda Dale grew up in her father's L'nu (Mi'kmaq) traditions and has familial ties to Listiguj First Nation Qc. Amanda's matrilineal side is English and Kanien'keha'ka (Mohawk) with familial ties to the Six Nations community. Born in Hamilton Ontario and since childhood they grew up in their father's L'nu cultural traditions. Amanda is registered with the Metis Nation of Ontario and has served as a women's representative for the Clear Water Council and is the co-founder of Bear Waters Gathering. Amanda has spent many years on the front lines advocating for language revitalization, MMIWG2S, family, cultural and environmental protections. Amanda has graduated with distinction from Mohawk college and Ryerson University completing a Bachelor of Indigenous Social Work through Tyendinaga's First Nations Technical Institute. Amanda furthers their education at Wilfrid Laurier University / FNTI in the Indigenous Masters graduate degree program.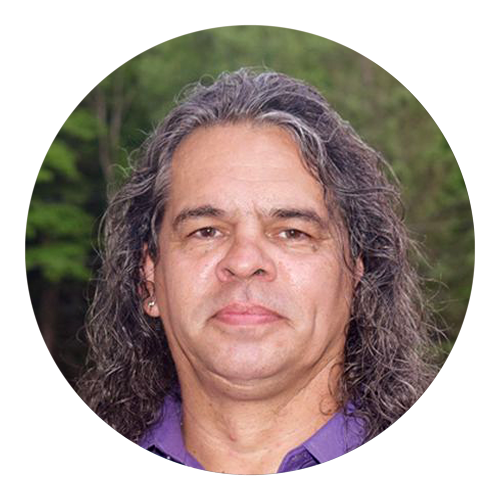 What people are saying about this training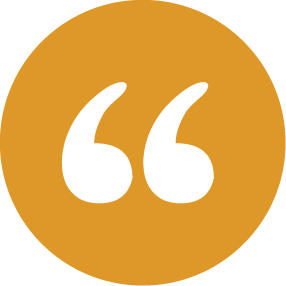 "Loved every minute of it, and you never lost me! I usually get distracted during training, but you held my attention the entire time."
"The best part of the training is that it gave me a base of knowledge that makes me feel more comfortable – less afraid to say or do the wrong thing. I am so thankful."
"It was very impactful and delivered from a place of love, peace, and a true desire for reconciliation."
"I really appreciated the stories, the personal examples, and how 'real' you were. It ensured it ' hit the heart', and made it real for us, and by doing so, very impactful."
"This was one of the most impactful training sessions I have ever been part of."
"I really liked how the information was facilitated; I am a person who learns from examples so the stories really helped to paint the picture for me."
"Because the presenters came from this place of authenticity it was easy to hear, absorb, learn, and experience all that they had to share."
"I really enjoyed learning about Indigenous peoples and the history and current Canada that Indigenous peoples live in today. I learned more in one day than I have in my lifetime."
"The impact of the training is an understanding that reconciliation is about healing and about actual real people not theory. They do that very, very well."
"They are amazing and you won't regret the training. I have taken their trainings in the past and loved them."
Group Training
Looking to purchase this training for a group?
Call us today at 1-800-361-4642 x3010 or
book an online consult appointment with us.
Emotional Intelligence
at Work
Motivational Interviewing Foundation (Level 1)
Bridging the
Generational Gap
Let's Stay in Touch
Join our mailing list and receive the latest communication from us.
I'm an Individual
I'm an Employer