Supportive, fun, flexible, and positive.
These are some of the most common words used by our employees to describe us.
Would you like to join our team?
If you:
like people
have professional training and experience in the human services field
enjoy a challenge
thrive in situations where your judgment is trusted
think work should be both serious and fun
want to keep learning
Come work with us!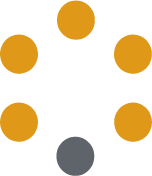 Current Job Openings
Click on the button below each job posting for more information about the position and instructions on how to apply.
Facilitator - Community Outreach (remote)
Team Leader/Employment Coach - Hamilton
Employment Coach (Bilingual) - Oshawa
Conseiller en emploi bilingue - Oshawa
Vocational Rehabilitation Consultants - throughout Ontario
Check back often for new opportunities to work with us.
We respect the dignity and independence of all people and we're committed to preventing, minimizing, and removing barriers for people with disabilities. Our services and facilities are fully accessible to our clients and employees.
Learn more about our Accessibility Commitment below.
Subscribe
Sign up to receive our emails containing the latest news and information.
By submitting this form, you give consent for Agilec to contact you through the email provided. Your email is safe with us. We will never sell or share your personal information to third parties. You may unsubscribe from our emails at any time.