Veteran and Military Spouse Employment
Honouring our military, Veterans, and their families.
Agilec recognizes the unique skills gained by those who serve in the military. We are dedicated to providing employment opportunities for military personnel and their families, during and after service, and supporting them in any way we can.
Join our mission of making a difference in people's lives and communities.
We offer flexible schedules, employee benefits, career advancement and training opportunities, and transfer options. Our culture embraces excellence, integrity, inclusion, and team.
If you don't see a current position that fits your relatable skills, please apply to our candidate pool for future openings:
At Agilec, you will do more than join our team – you will add to it.
Need help relating military experience to Agilec roles?
Check our list of equivalencies to help you determine your transferable skills.
Finance
Financial Services Administrator
Logistics Officer
Information Technology (IT)
Aerospace Telecommunication and Information Systems Technician
Information Systems Technician
Line Technician
Signal Technician
Signal Operator
Signals Officer
Signals Intelligence Specialist
Air Operations Officer
Biomedical Electronics Technologist
Communications Electronics Engineering Officer
Employment Coaches and Human Resources (HR)
Human Resources Administrator
Personnel Selection Officer
Experience working in a Canadian Armed Forces Recruiting Centre or related personnel selection based military work environment accepted
Employer Liaison
Human Resources Administrator
Personnel Selection Officer
Liaison Officer or Clerk
Experience working in support of Canadian Armed Forces community outreach programs nationally or internationally; or other unique military experience role involving extensive community liaison, external relations and public facing interaction
Public Servants or employees of the Royal Canadian Legion who have worked in Veteran-facing advisor roles may also be considered suitable candidates for this role
Administration
Human Resources Administrator
Personnel Selection Officer
Materiel Management Technician
Postal Clerk
Steward
Team Leader and Project Coordinator
Infantry Officer
Military Police Officer
*Please note that this may not be a comprehensive list of all transferable roles, and that you should review the job descriptions for the positions to help you determine your fit and relatable experience to the position.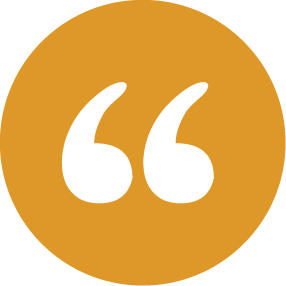 What our team members say about working at Agilec
"I've never before worked for a company that appreciated wanting a work-life balance. Agilec not only appreciates employees valuing this, but encourages us to make it happen for ourselves with flexible work hours and an understanding that stuff happens. I am able to arrange my schedule around picking my daughter up from school everyday, which helps me be the best working mom I can."
"I have been with Agilec for 20 years and have had the opportunity to work on many different contracts/programs over the years. I love the team and family like, supportive work atmosphere which is one of the reasons I have stayed so long. We love to laugh and have fun and a favourite for me are the volunteer opportunities and initiatives that Agilec offers to give back and to participate in our community."
"We all act as resources and support systems to each other, working collaboratively. We are not cliquey, and work in a flat organization where people's opinions are respected. New colleagues always comment on what a welcoming, supportive and personable team we are, and I have always had this for the past 22 years! One word that describes Agilec? Family."
"My team members are so supportive and encouraging, and my clients are fun to work with and grateful for the support I provide. It's also really nice to work somewhere that understands the importance of work/life balance as well the parental obligations."
"The work I do has meaning and makes a real impact.  I start my day excited knowing I'm going to make a difference in someone's life and end my day knowing I did.  To have that sense of purpose, that I'm making a difference, is life changing and I get to do it alongside equally passionate coworkers."
"As an employee with Agilec for 22+ years, I have worked on a number of federal and provincial projects. I have stayed with this company due to relationships and deep connections to staff, my Candidates, and my leaders."
You might also be interested in…
From the way we work with eachother to the way we give back, our internal culture is one with heart and purpose.
See how we have helped people and organizations develop their potential and the impact we have made.
Since our beginning in 1985, we have had many great successes and memorable achievements.
Let's Stay in Touch
Join our mailing list and receive the latest communication from us.
I'm an Individual
I'm an Employer